It looks like State Senator Robert Lipton is in this week's episode of The Office. "The Target" will air on November 29.  Here's a promotional picture taken from the episode: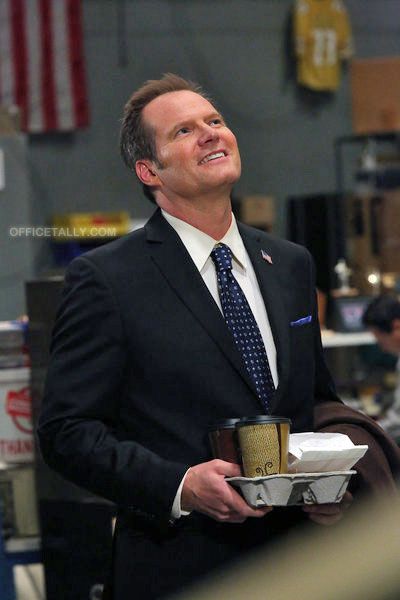 Here's the episode promo with Jack Coleman:
The episode synopsis:
ANGELA DISCOVERS THE TRUTH—Angela (Angela Kinsey) discovers her husband's affair with Oscar (Oscar Nunez) and goes to Dwight (Rainn Wilson) for help. Jim (John Krasinski) needs a favor from Stanley (Leslie David Baker) and Phyllis (Phyllis Smith) who milk it for all it's worth. Pam (Jenna Fischer) begins painting her mural in the warehouse but gets distracted by Pete (Jake Lacy) who is building a tower of complaint cards. 
Edit- Even though NBC released the promo still of Jack Coleman, he didn't appear in the episode.