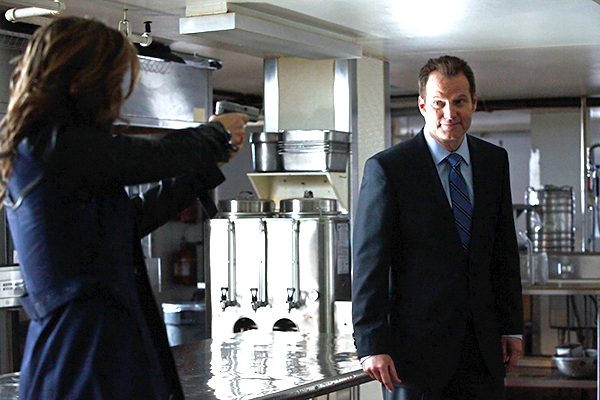 Andrew Marlowe talked about a possible storyline involving Jack Coleman's Castle character:
Other possible topics for the new season of Castle now that the show has been renewed: More trouble from Senator Bracken — the man responsible for Johanna Beckett's murder.

"We think that there's some storytelling opportunity with Senator Bracken, who's currently behind bars," Marlowe says. "But we know that he has lots of friends and allies out there. A lot of that has been laid to rest, but when you make an enemy that is that formidable, they reemerge, and they reemerge stronger and in unexpected ways."
It sounds like our favorite evil Senator Bracken will appear in season 8!
Source: US Magazine