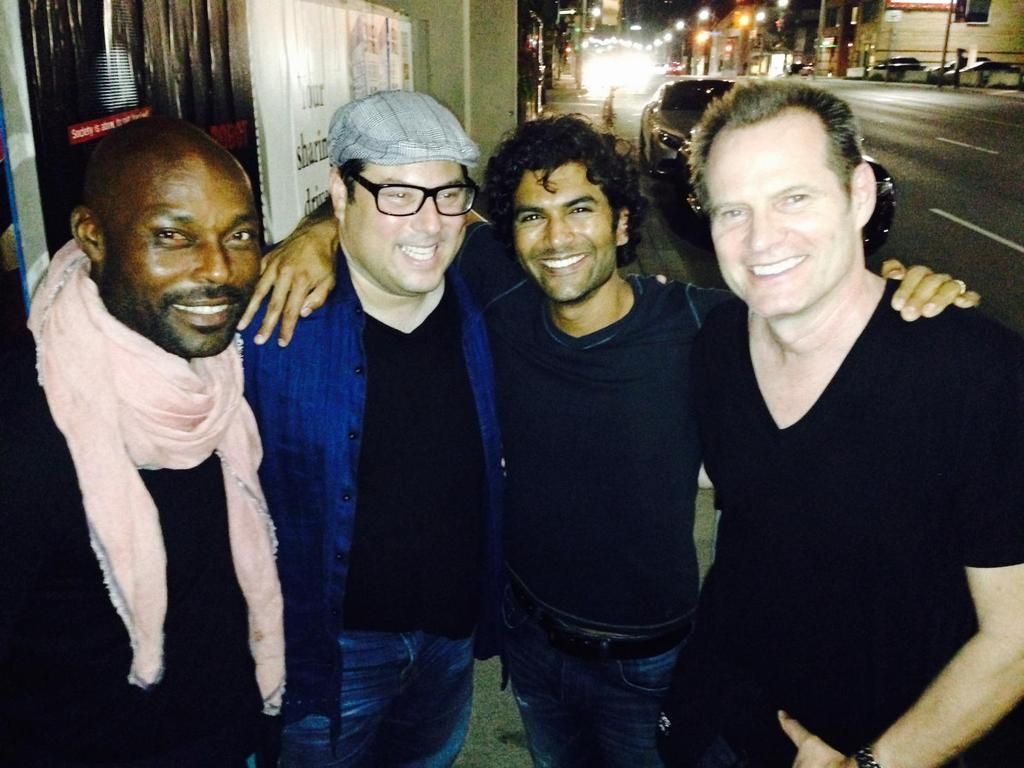 (Jack Coleman was with Jimmy Jean-Louis, Greg Grunberg, and Sendhil Ramamurthy a few days ago)

Here are some excerpts from a TCA interview of Jack Coleman where he talks about Heroes, Heroes Reborn and Dynasty:
Is Noah grieving when we meet him again?

Noah is trying to get to the bottom of what has become of Claire because he doesn't know. He doesn't know where Claire is. He's not sure what has happened to them. So there are things that are unclear in his mind, pieces he has to put together to figure out what has happened, to find her.

So he still thinks there's a chance she's out there?

He knows that he doesn't know what has become of her, where she is. So he's trying to get to the bottom of it.

Now when they came back to do Heroes Reborn, was it more familiar that HRG would be at the center of it?

I didn't know that I would be the center. Tim told me early on the spine, the story. It's really the function that HRG served the first go round was connecting all these different people in their stories and their characters. It was just sort of a natural extension.

Do you think any of the other shows you were on might be ripe for a comeback?

Do you have one in mind?

Maybe Dynasty?

I think Dynasty would be prime for a comeback. I think the time could be right for Dynasty, but again, like Heroes, it would be mostly a whole new cast. I could see Joan.

And you!

Me as Steven Carrington all those years later… I'd like to come back and play Blake. That would be fun. But I think if they do it, they have to have Joan because Joan is still 25 years old. She looks amazing. She's ready to go.
Read the full interview here:
Den Of Geek: Heroes Reborn: Jack Coleman Talks HRG and the Post-Marvel World