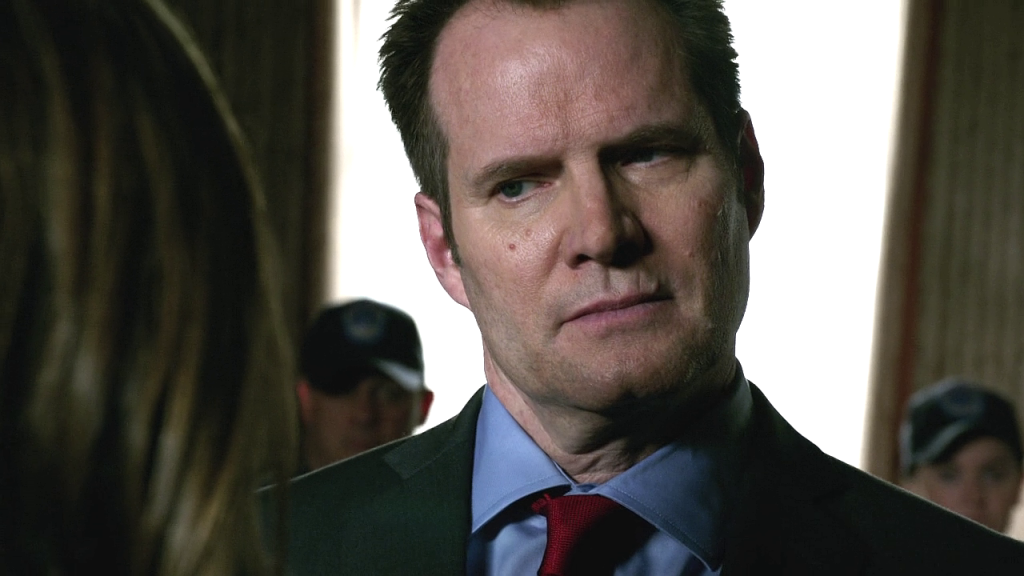 Interesting and exciting tidbit about Jack Coleman's Castle appearance! Jack Coleman will return to the show as Senator Bracken in the upcoming season and according to the press releases, he will be in the first two episodes of the new season. Give Me My Remote posted an interview with the new showrunnners Alexi Hawley and Terence Paul Winter and here's what they teased about Bracken's return:
And where does Beckett go this season? And how does Jack Coleman's Bracken tie into everything?

TPW: [Joking] Jack is back?! Oh my goodness.
AH: It's meant to come out of nowhere. Clearly, it won't come out of nowhere. I'll say this: it definitely is a huge twist and surprise for our characters. And ultimately…yeah, I don't want to give that away.

TPW: I'll say this: it's going to be an unexpected way how he comes back. I think a lot people who are big fans of the show like we are, if I say Bracken's coming back, [the response is], "I'm sure it's going to be because of this thing." I think they're going to be surprised, pleasantly surprised, with what Bracken is going to do.
Castle returns Monday, September 21st at 10 PM on ABC!