A nice promotional still from the upcoming episode: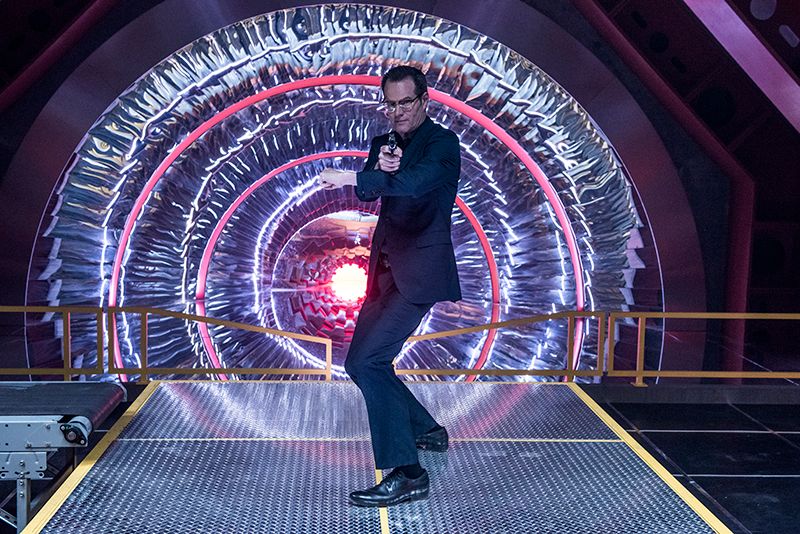 Check out our gallery to see the rest of the HRG  stills from the episode.
Here's the press release:
"GAME OVER"
10/22/2015 (08:00PM – 09:00PM) (Thursday) : THE FIGHT TO SAVE HUMANITY BRINGS FORTH A MISSING HERO – MASI OKA RETURNS AS HIRO NAKAMURA – DYLAN BRUCE, EVE HARLOW, CLE BENNETT, AISLINN PAUL AND TORU UCHIKADO GUEST STAR – Noah Bennet (Jack Coleman) takes matters into his own hands to get much-needed answers. After Tommy (Robbie Kay) makes a startling discovery, he and Emily (Gatlin Green) go on an unexpected journey. Elsewhere, Luke (Zachary Levi) continues to come to grips with the fact that he has become what he has been hunting. Malina (Danika Yarosh) finds a surprising ally. Miko (Kiki Sukezane) stays on the course to save her father, but Erica (Rya Khilstedt) takes measures to interfere. Meanwhile, Carlos (Ryan Guzman) learns more about what is really going on with EVOS from an unlikely source. Henry Zebrowski also stars.